Living in Sonoma or Napa Valley means having access to hundreds of wineries as well as the luxury of seeing some of the most gorgeous sights in the entire country. If you've visited this area, you know that the stately homes are sometimes even more luxurious than the actual wineries, which may prompt you to start looking at wine country houses for sale. Curious about what you may see in wine country landscaping as we move into 2021? Here are some of the most popular trends.
1. A Focus on the Outdoors
Wine country realtors know that those who own homes in Napa and Sonoma have focused on the outdoors for years—and for good reason. If you had access to those views, you would want to be outside as much as possible as well! However, the pandemic has taken this trend to new levels. Stay-at-home orders and quarantining mean that people have been in their homes more than ever before, and expanding livable space is top on many homeowners' lists. You'll be seeing more wine country houses for sale (and plenty that aren't for sale) with larger decks, patios, and outdoor seating areas. Upgrades in hardscaping such as retaining walls, flagstone walkways, and split-rail fences are also becoming more and more popular in homes in this area.

Outdoor kitchens and fire pits are making many appearances in wine country homes. These additions can transform an outdoor area from one that is used infrequently to one that is perfect for welcoming guests or having fun family nights at home. Some homeowners are even adding outdoor audio/visual systems and outdoor pizza ovens to complete their new entertainment areas.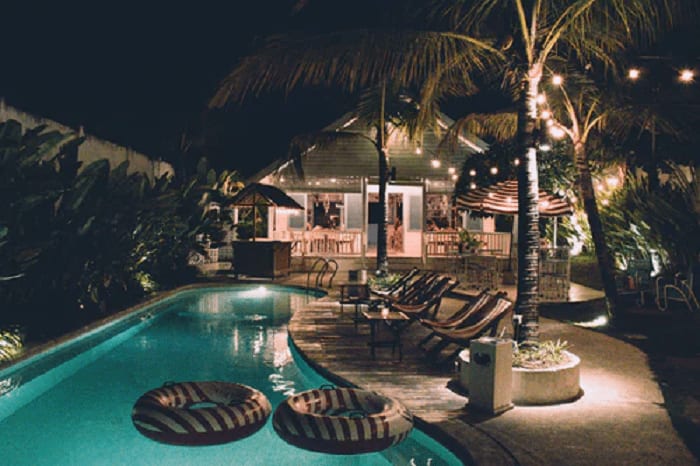 2. Addition of Bright, Bold Tropicals
Landscaping experts are predicting that 2021 will be the year of tropical plants throughout the U.S., and that includes homes in the wine country. Everyone is ready for some bold, bright colors after the year we've all experienced. This is especially true for those who are used to traveling to tropical locations and have not been able to get their hot weather to fix this year. Of course, living in the wine country means you are basically living in a vacation spot year-round, but Napa and Sonoma homeowners are still finding joy in bringing tropical colors to their backyards. Tropical nooks filled with elephant's ears, banana plants, and other lush tropicals are popping up in some wine country real estate. Wine country realtors are also seeing homeowners adding potted tropicals to their porches and patios in the warmer months, then bringing them inside to perk up their living rooms and kitchen when the temps drop.
3. More Kitchen Gardens
Just like millions of other Americans, those who own wine country real estate have been unable to dine out nearly as much as they are used to. This has led to a focus on cooking at home, and those who live in the wine country are notorious for being adamant about using fresh ingredients and reducing their carbon footprint. No wonder it's now become trendier than ever to grow kitchen gardens full of herbs and veggies for those living in the wine country. Kitchen gardens can be created in raised beds, which are conducive to draining and work well in warmer soil. Easy-to-grow veggies include cucumbers, spinach, basil, rosemary, sweet peppers, and cherry tomatoes.
4. Backyard Vineyards
When you are stuck at home, you get creative! Those who have wine country real estate have not been able to get their winery fixes for a good portion of 2020, which has led them to start growing vines in their own backyards. It doesn't take a lot of room to grow a few rows of vines. If you want to incorporate this trend in your own backyard, wine country realtors suggest you get familiar with the different types of grapes before you start planting. Grapes fall into three categories: European, muscadine, and American. Chardonnays and cabernets are made from European grapes, while sweet varieties like Moscato tend to be made from muscadine grapes. American grapes are more likely to be eaten or used to make jelly or juice, but they are being used more and more in making wine.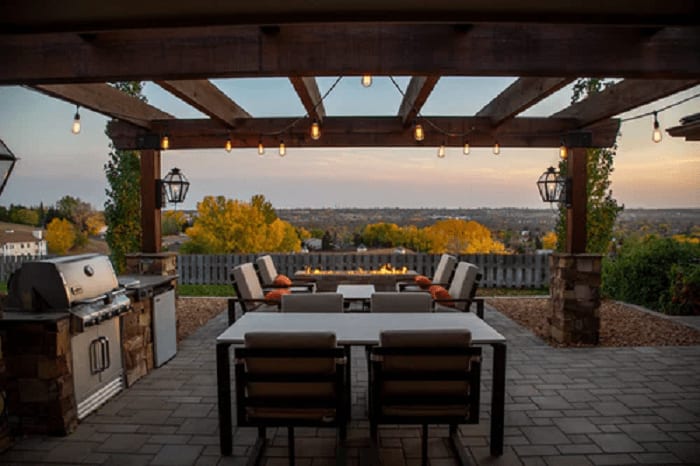 5. Addition of Interesting Accessories
Those who want to relax in the backyards of their wine country real estate know that accessories can make all the difference. In addition to increasing their livable outdoor space and making large improvements like adding outdoor kitchens, homeowners are also incorporating smaller touches like café lights, ceramics, and wine-related garden art. The art ranges from pieces inspired by winemaking to pieces actually created from recycled wine-related materials. Old farm objects and antiques are also popping up more in wine country homes and add a touch of nostalgia to landscapes.
6. Large Outdoor Dining Tables
Napa and Sonoma residents who own wine-country real estate love gathering a large group of friends together to enjoy dinner and wine. Many have not been able to do this in the traditional sense at restaurants and wineries, so they're bringing the party home. Many homes are adding long tables to their landscapes where guests can sip their wine, eat a decadent dinner, and relax under the stars. Tables can range from the smaller varieties that can seat six to eight all the way up to larger styles that can seat fourteen or more.

If you don't have the luxury of living in the wine country, you can still incorporate some of these ideas into your own landscape to get a touch of Sonoma in your own backyard. However, if you're ready to make the move and experience the wine country in all its glory, reach out to one of the area's experienced wine country real estate agents to see what's on the market. Work with a professional realtor like Mark Stornetta to look at wine country houses for sale and find the Napa or Sonoma home of your dreams.