If you're not sure where to start, don't get discouraged. Remember that it's not about perfection – it's about progress. Luckily, this guide can walk you through ways you can incorporate eco-friendly practices into your everyday life. From shopping at your local farmers' market to investing in energy-efficient appliances, seven tips for going green in
Sonoma County
.
Shop sustainably
If you're unsure where to begin when being more eco-friendly, making sustainable shopping choices is a great place to start. Sonoma County is filled with stores that prioritize sustainability, from locally hand-crafted items to fair trade products.
Made Local Marketplace
, located in Santa Rosa, offers a wide selection of locally made gifts, food, and more by artists in Sonoma County and the North Bay. This charming shop is the perfect place to grab a gift for a friend or a nice treat for yourself, from jewelry to jam.

Heritage Alchemy is another favorite among Santa Rosa locals. This bright and airy store is committed to reducing dependency on single-use plastic and hard-to-recycle items. Instead, they offer products that have a light environmental footprint, spanning from cutlery to phone cases to body products. Heritage Alchemy also offers a refill station, an easy and economical way to reuse your bottles and minimize waste. The refill station is equipped with hand soap, dish soap, an all-purpose cleaner, laundry detergent, and more.
Respect parks and preserves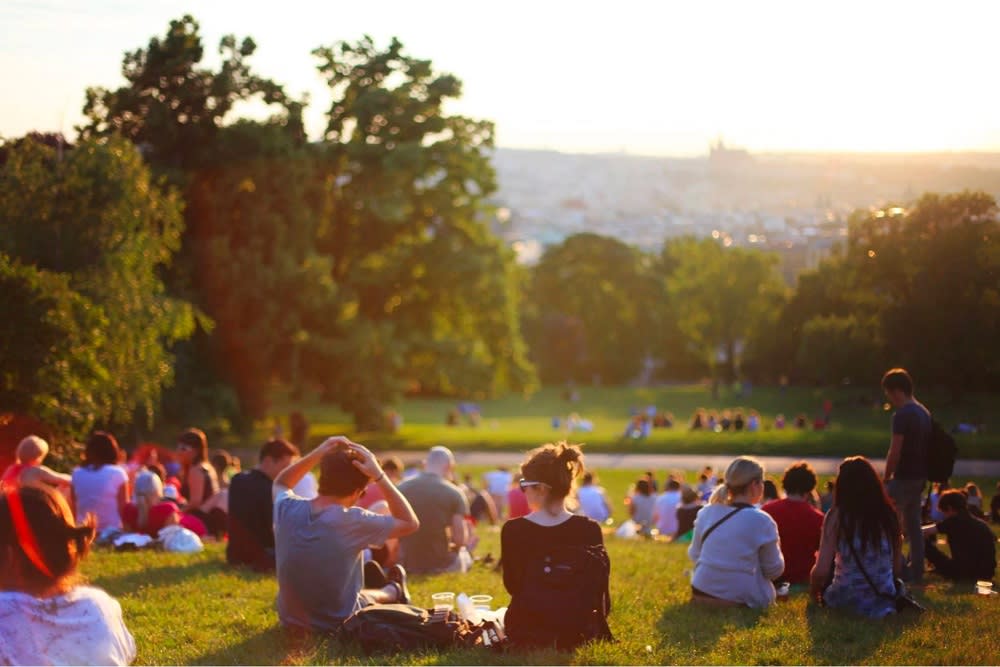 California is home to nine national parks, more than any other state. Sonoma County has 11 state parks and
50 regional parks
, including many trails and open spaces. Parks run the length and breadth of the county, spanning from the Pacific Ocean to the Sonoma Valley. With endless natural beauty and inspiring views, it's no surprise that millions of visitors flock to Sonoma County to see the sights. Whether you're simply passing through or new to town, it's essential to educate yourself on how to protect and preserve the beauty and natural resources of Sonoma County.
As you're gearing up for your summer travel plans, you can go green by adhering to the
Leave No Trace Seven Principles
. This includes tips and tricks to keep in mind while exploring the great outdoors. For instance, learn about the areas you plan to go to beforehand and check the outline regularly for temperature and condition changes.

Throughout your outdoor adventure, stick to the designated trails and avoid shortcuts that may harm important wildlife habitats or vegetation. Don't forget to trash your trash and pick up pet waste. Remember, leaving soda cans, or plastic waste can have far-reaching, negative impacts on wildlife and the environment. By following these guidelines, you can make a difference in protecting this special corner of the world for generations to come.
Support your local farmers' market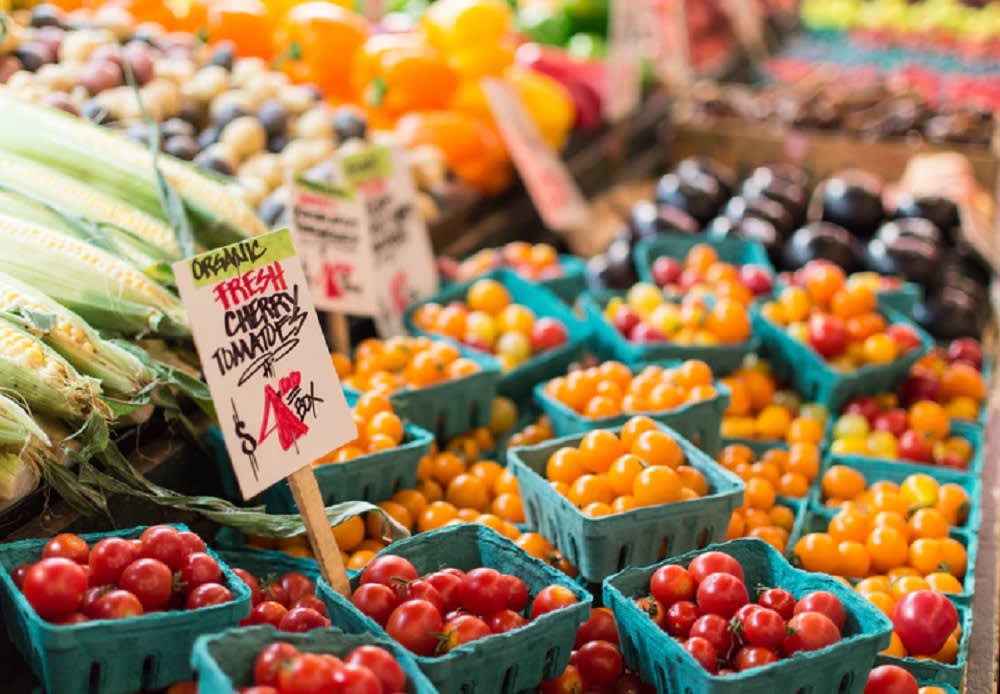 Sonoma County is known for its thriving farm stands and farmers' markets, providing residents easy access to fresh produce and baked goods throughout the year. Check out the local calendar for the closest farmers' market if you're new to town. These outdoor markets, which often occur every week, boast an assortment of items. Stroll through the booths selling fresh produce, prepared meals, baked goods, and various handcrafted items. For many, farmers' markets serve as a hub for sustainability and being environmentally conscious – and your local
Sonoma County Farmers Markets
perfectly embody that.
According to the U.S. Department of Agriculture, shopping at your local farmers' market can come with perks. Compared to shopping at a grocery store where food is typically grown thousands of miles away, the produce at farmers' markets comes from your community. Farmers' markets offer fruit and vegetables picked at the peak of the growing season, which means your produce will be fresh and in season. Another advantage of shopping at your local farmers' market is that you'll support local farmers and invest money back into your community. This is a simple way to support your community and show local businesses that you care.
Choose sustainable winemakers
Famous for its wine, Sonoma County is a desirable destination for wine tastings, tours, and wine pairing experiences. In 2014,
Sonoma County's Winegrowers
committed to becoming the most sustainable winegrowing region globally. Since then, 99% of the vineyard acreage in Sonoma County has been certified by a third-party program, officially becoming the most sustainable wine-growing region globally.
A specific example can be found in
Westwood Estate Winery
, a certified biodynamic and organic vineyard, with sustainability as one of its guiding principles. They have two locations, one in the historic Sonoma Square and the other in St. Helena in Napa. Unmistakably Californian, the wines are expressive and elegant. Book a tasting in downtown Sonoma, which offers a cozy and nostalgic spot to try hand-crafted Pinot Noirs and experience rarer Rhône varietals. If the weather permits, consider enjoying your tasting on the outdoor patio. During the tasting, you'll learn about biodynamic and organic farming techniques and practices and more about what makes Westwood Estate Wines so unique.
Add fresh foliage to your house
If you're looking to increase your home's curb appeal, consider adding flowers or plants for a pop of color. This is one of the easiest — and most inexpensive — ways to make the exterior of your home aesthetically pleasing. Plus, it's a great way to bring warmth and the environment into a space. Consider adding plants or flowers onto your home's entryway, stoop, or porch, depending on the layout of your house. Studies have shown that time spent outside in green spaces can
reduce mental fatigue
, increase relaxation, and improve our cognition, making for a happier and healthier version of ourselves.
You also may want to consider adding some plants inside your home. Indoor plants help enhance the overall appearance, but research has shown that they also boost moods, reduce stress, increase creativity, and
eliminate air pollutants
. Ferns, bamboo, and spider plants help purify indoor air. If you're new to house plants, here are some easy-to-care-for indoor plants to start your journey.
Invest in energy-efficient appliances
In addition to building eco-friendly habits outside of your home, it's also important to consider ways to promote sustainability within your home. Recent research indicates that
77% of people
want to learn how to live more sustainably, and one of the best places to start is at home. One way to go green is by investing in energy-efficient appliances, which are better for the environment. Making your home eco-friendly can be as easy as using LED light bulbs, which use
75% less energy
than standard incandescent lighting. In addition to using less energy, LEDs last up to 50,000 hours, 25 times longer than incandescent and halogen bulbs.
When considering what appliances to incorporate into your home, choose ones with an
Energy Star logo
. This is the government-backed symbol for energy efficiency, making it easy for consumers to purchase products that save them money and protect the environment. Products include washing machines, dryers, refrigerators, dishwashers, and dehumidifiers. A product that has been certified by Energy Star will be anywhere from 9% to 50% more efficient than the industry efficiency standard.
Choose sustainable designs
Whether you're looking to remodel your home or make a minor renovation, it's a good idea to consider ways that you can incorporate sustainable designs. There's been a steep interest in people's commitment to living a sustainable life, including everything from interior design to travel.
NYU Stern's Center for Sustainable Business
found that sustainable items garnered almost 30% more interest in 2018 than in 2013. Everyone from homeowners, builders, and designers is opting for the eco-friendly route. When it comes to home renovations, this includes everything from reclaimed and recycled wood to durability and less waste.
If you're interested in exploring homes for sale in Sonoma County,
contact Mark Stornetta
today. Whether you're looking for a vacation home or a forever home, Mark can walk you through the process from start to finish and help you find the right place for you. As one of the top wine country realtors with years of experience in the real estate industry, Mark and his team can help you find a house that truly feels like home.