The pandemic brought new opportunities for Napa Valley realtors and pushed the market to an upward trend. The low mortgage interest rates, the desire for most city dwellers to relocate to the country's suburbs, and unusually low inventory all drive the current market trends higher daily.

Even with the hot seller's market, your home's curb appeal still dictates how the property will sell and the returns you'll make. Even if you're not planning to list your property in Napa Valley homes for sale, a beautiful, welcoming, and aesthetic curb appeal is an essential part of every house.

An attractive exterior makes your home cozier and welcoming, offering potential buyers the kind of first impression you desire. Here are proven tips and tricks to better your home's curb appeal, whether you're planning to list your home with a Napa Valley realtor or looking forward to an enchanting welcome for your guests and family.
1. Clear Any Clutter
It can be a challenge to let go of the old items you once treasured. However, that old boat lying at the far end of the yard can be discarded to improve the aesthetic of the outdoor area. Similarly, you may have to install a storage area for the garbage cans, remove any tree debris, and other litter lying around on the property.

Although this step may seem obvious, it's unquestionably one of the most important ones to cultivate a beautiful street appeal in Napa Valley homes for sale.
2. Paint the Exterior
The drive behind improving the curb appeal is to present your home in a way that makes it appear neat, attractive, and charming for you and any buyers visiting your home. As such, adding a whole new paint could be the turnkey solution to your needs, especially if other aspects like landscape, garden, and lawn are on point.

Adding new paint to your home's exterior can sound like a significant investment. However, it will reward you enormously, especially if you're planning to list your property as one of Napa Valley homes for sale. Almost all realtors are keeping an eye out for fresh-looking homes, and buyers also want properties that are visibly new and tidy from the outside.

If your home's exterior still looks slightly new, quick touch-ups to the windows frames and shutters can make a difference as well.
3. Liven Up the Entrance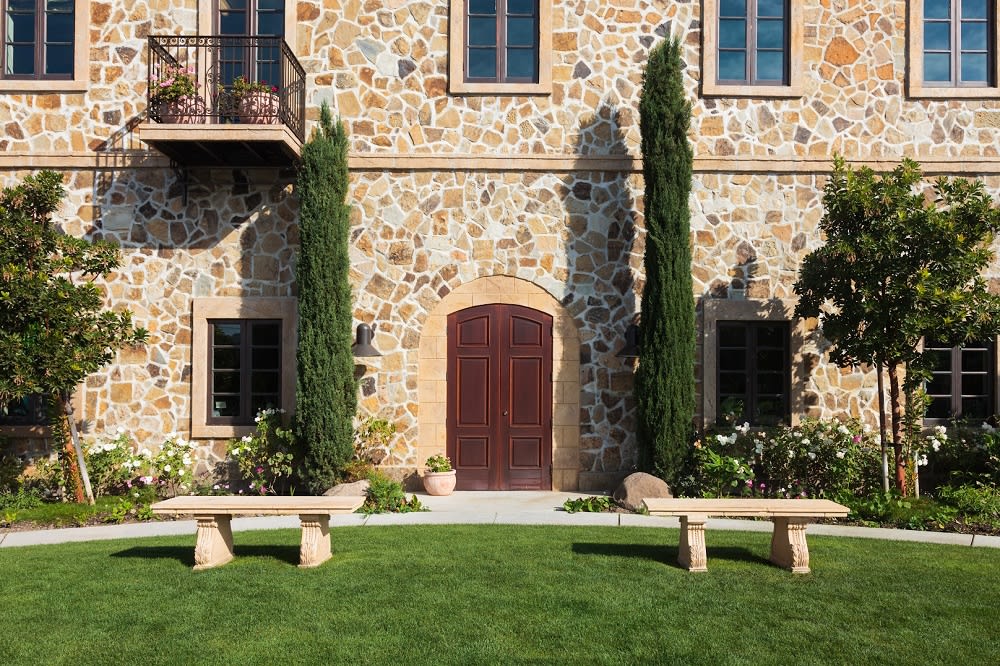 Any experienced Napa Valley realtor will confirm that a beautiful entrance acts like a magnet to most homebuyers in the region. Your front door welcomes guests and buyers to your home and is visible from the street, making it a crucial element of curb appeal.

Investing in a new coat of paint for the front door or other add-ons can be the solution for your home needs. Also, consider hanging an elegant wreath to accessorize your entry. Similarly, you may consider adding a comfortable spot for removing shoes and a chair and table close to the door. Some colorful planters on the porch, a new or polished mailbox, and a new doormat can all contribute to an aesthetically appealing entrance ready for the market.
4. Enhance the Outdoor Landscape
A well-maintained lawn and tidy landscaping are some of the most dominant outdoor features most buyers browsing Napa Valley realtor pages look out for, according to the National Association of Realtors (NAR). Zillow, one of the industry's experts, also confirms homes that added "landscaping" in their listings on the platform sold 2.7% higher than the sales price.

Rotting stairs, missing spindles, untidy driveways, and walkways can significantly hurt your curb appeal. Remove any old items past their prime, and power wash the driveways and walkways to create a scrubbed look that will allow any colorful plantings to stand out.
5. Include Outdoor Lighting
Outdoor lighting contributes to a home's selling up to three days earlier according to Zillow. Adding beautiful lighting onto the walkways, porches, and driveways enriches the outdoor experience of the yard and increases the appeal of the whole home.

The outdoor lighting isn't complicated, and the decision on whether to go DIY or hire a professional distinctly depends on you. Consider opting for solar lighting to limit the volume of electric wires running around your home.
6. Replace the Worn Hardware
Worn-out hardware around your home can be a threat to your safety as well as a blight to your home's curb appeal. Before you contact your favorite Napa Valley realtor to list your home:
Ensure you address all the faulty door handles.
Replace the old mailbox
Improve the condition of your overhead lighting.
These objects may seem trivial in the grand scheme of selling a home, but they all contribute to the home's general cohesive look and beauty and, consequently, its curb appeal.
7. Spruce Up the Garden
Make your property look lush and vibrant during all seasons of the year. The best way to achieve this is to plant and maintain colorful vegetation with varying seasons of growth, so your garden doesn't look like a desert during summer and still maintains its beauty on rainy days.

Similarly, trim the overgrown shrubs, mulch the trees, and clear the wild weeds to make everything in order. The clearer your garden is, the more enchanting it looks, and the better it contributes to your home's curb appeal.
8. Include Smart Sprinklers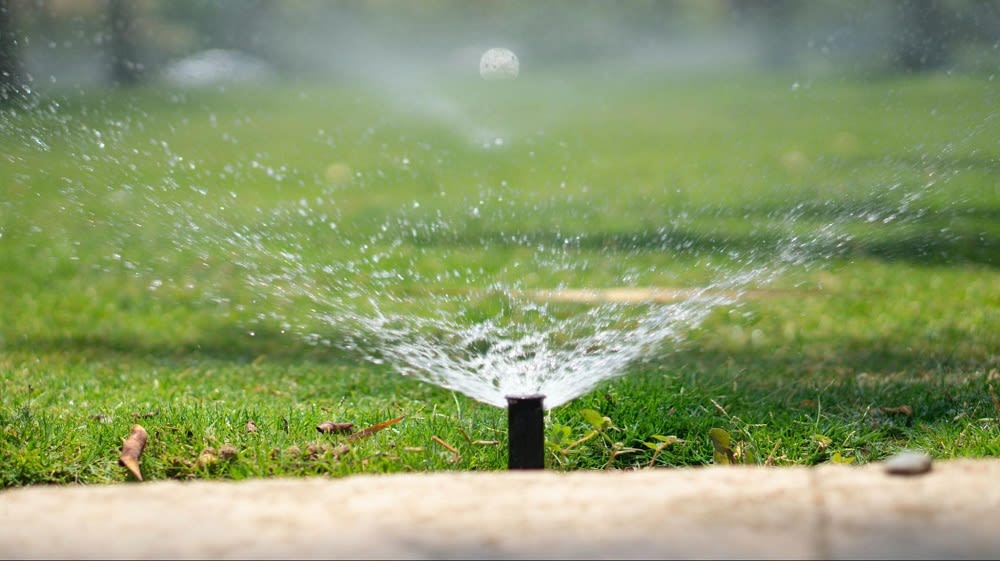 Smart sprinklers are an aesthetic add-on to your home's curb appeal and work with data from your local Wi-Fi connection to turn on or off, as per your garden's needs. Many Napa Valley homes for sale mentioning smart sprinklers in their listing sell much faster than others without this feature. Added benefits include reducing your home's utility expenses.
9. Increase the Value of Your Outdoor Space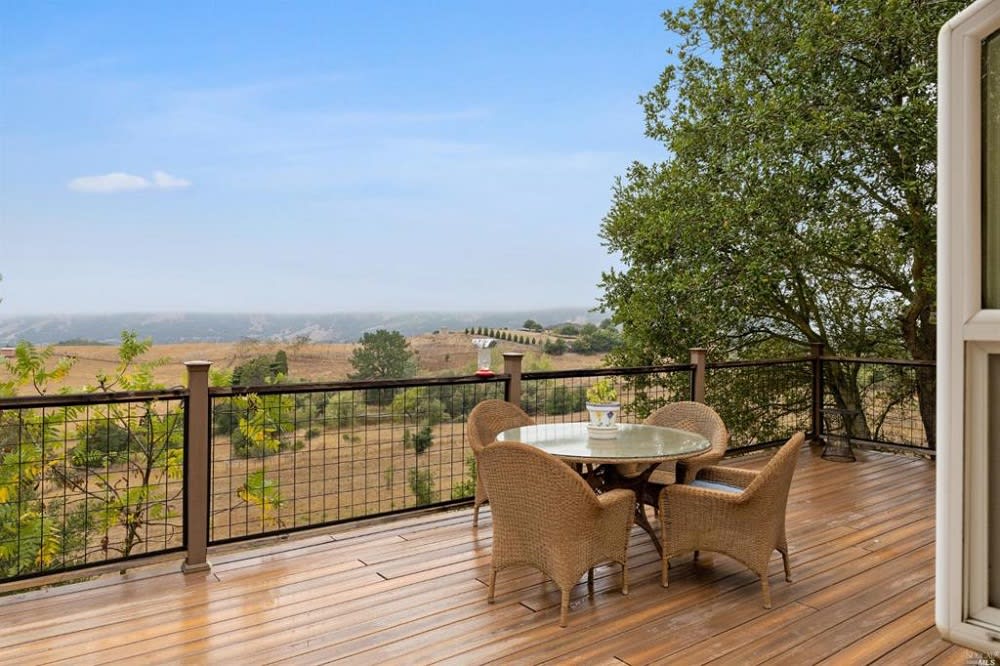 Your outdoor space is the first spot that guests and prospective home buyers step foot in. Make sure this first impression is a strong one, and include amenities that make it useful for most families.

A new deck may not cost much to construct but has better returns on investment, especially if you're planning to list your home for sale in Napa Valley. Some modifications to consider are installing an outdoor fire pit, pressure washing the patios, and painting all the relevant hardware.

A welcoming exterior is a solid asset to your Napa Valley property, and these tips will help you create a welcoming, cozy, and appealing atmosphere from the street. To learn more about improving curb appeal or Napa Valley homes for sale, don't hesitate to reach out to Mark Stornetta. Mark and his team would love to show you homes and Napa Valley real estate for sale.