There's a reason why so many people love California. Whether you're looking for culture, nature, nightlife, shopping, or dining, this state has some of the best attractions the world has to offer.

One of the best places to find all of these is Sonoma Valley. Many local restaurants take advantage of the valley's rich agricultural scene and select the freshest local ingredients. There are a plethora of wineries to visit where one can find a wide range of exceptional artisanal wines.

If wineries aren't your style, many other outdoor attractions showcase the beauty of the valley. Here are three reasons people adore Sonoma Valley.
The Food
Sonoma Valley is a hotspot for fine dining opportunities.

Glen Ellen Star is a refined restaurant that focuses on California cuisine. Specializing in a wood-fired cooking technique that works to bring out rich flavors and crafting seasonally inspired dishes made from fresh, local ingredients, it's no wonder this eatery has several awards under its belt.

HopMonk Tavern's Sonoma location boasts a charming year-round beer garden that is perfect for casual dining, and the menu touts an upscale twist. Housed in a historic farmhouse that dates back to 1888, this one-of-a-kind venue is a local favorite for live music and making memories.

For something sweet, try The Chocolate Cow. This hand-crafted creamery is found at Sonoma Plaza and has been serving delicious treats since 1991. If you're dreaming of ice cream or gelato, their menu boasts a broad array of flavors and unique concoctions from sundaes to their signature Chocolate Cow Floats. Fine chocolates and homemade fudge are also available, so there is something to satisfy every craving.

Sonoma's Cafe La Haye is a quaint, stylish bistro that pairs an exquisite New American menu with the charm of European sidewalk cafes. Whether you opt for the rosemary shrimp risotto or the Wolfe Ranch quail, this cafe will not disappoint.

For more amazing stops for fine dining in Sonoma Valley, check out this list of 30 other restaurants in the area.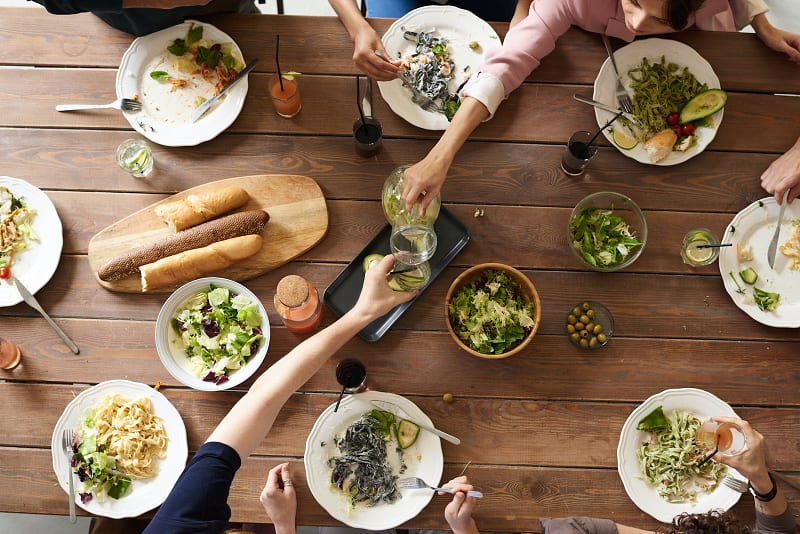 The Entertainment
If you're looking for something to do in Sonoma Valley, you'd better make sure it's outside—the valley is bursting with beautiful scenery.

There are many wineries to visit here, but a great favorite is Buena Vista Winery. Buena Vista is one of California's oldest wineries, and its deep history is reflected in its rich wines. The atmosphere of this vineyard is elegant and promises an extraordinary experience.

If you'd prefer something more appropriate for all ages, the Jack London Historic Park offers a fascinating visit to a historical landmark. Acclaimed American author Jack London fell in love with the beauty and grace of Sonoma Valley and purchased the land to act as a writing oasis. The park's efforts these days reflect London's love of the area. You can spend hours here hiking, picnicking, horseback riding, or touring the museum.

Get above it all and experience the valley at once on a Wine Country Hot-Air Balloon Ride. You'll have to get up a little early for this experience, but you'll be floating high above as the sun bursts over the valley. There's no better view!
The Neighborhoods
With so much to see and do here, it's no wonder so many people have fallen in love with the valley. Its rolling hills, exquisite wineries, and rich history captivate residents and visitors alike. Many people shopping for luxury real estate look for places in cities like Napa or Sonoma, but if you're looking for something in the same area, consider a city like Kenwood.

Kenwood offers many of the benefits of all the attractions listed above in a condensed area. Take in the wonders of beautiful California greenery at the Sugarloaf Ridge State Park or visit one of their many luxurious wineries. End a perfect day with perfect weather at a picnic in the relaxing Kenwood Plaza Park.

Sonoma Valley is the ideal location for anyone who wants the best California has to offer. If you love beautiful scenery, elegance, and the finer things in life, there are many vineyard homes for sale in the Sonoma Valley area. Contact Mark Stornetta today to find your perfect piece of wine country real estate!

Header Image Credit: Mark Stornetta