Napa Valley is bursting with elegant wineries, beautiful works of art, deep-rooted history, and celebrity-owned restaurants. Just north of San Francisco, Napa Valley consists of five towns: Calistoga, St. Helena, Yountville, Napa, and American Canyon. Each region within the Valley is full of activities to explore and unforgettable memories to create, making it an electrifying place to live. With more than 375 wineries — growing all different grape varieties like Cabernet Sauvignon, Chardonnay, and Merlot — it is a highly-attracted tourist destination.


With the median home prices increasing in Napa County over the past few years, it is clear that this region in California is competitive. If you have ever visited Napa Valley, you will undoubtedly understand the area's appeal. Whether you already own a home in the area or you're visiting to look at Napa houses for sale, make sure you reserve some time to spend with your significant other. Here are a few fantastic options for making your Napa date night memorable.
Experience the vineyards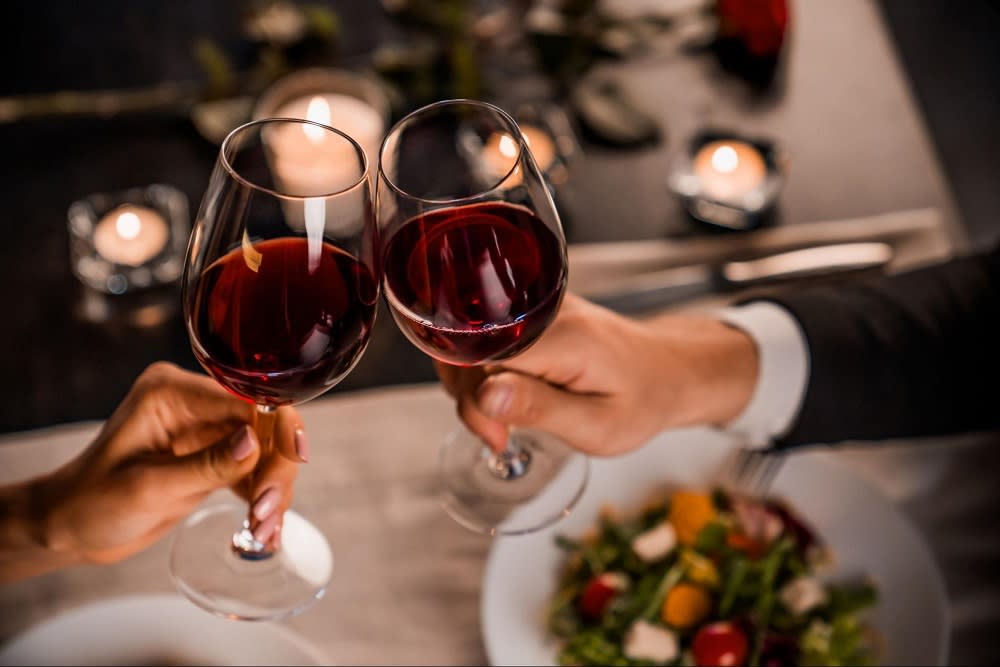 Napa Valley is well-known for its vineyards that offer wine lovers a variety of flavors to experience. Hundreds of wineries are open year-round for tastings, and more than 90 have tasting rooms available for owners of Napa County luxury homes and tourists alike. With so many wineries to choose from, it can seem a bit overwhelming. For more details on the vineyards, visit the official
Napa Valley Wineries site
to find and book your perfect date night activity. Of course, if you have the chance to try Napa Valley's prized Cabernet Sauvignon, you should not pass up the opportunity!
Some of the most acclaimed vineyards include
Castello di Amorosa
, a 13th-century castle with Italian influences in Calistoga,
Chappellet Winery
, one of the oldest family-owned vineyards located in St. Helena, and
Cakebread Cellars
, known for its world-class wines in Rutherford. Each of these wineries is a privilege to visit, and they harbor some of the most celebrated wine selections in the world. Castello di Amorosa holds a rich history for visitors to learn about, Chappellet Winery sits atop the stunning scene of Pritchard Hill, and Cakebread Cellars offers one of the best food and wine pairing experiences in the Valley — and these are only three of the hundreds of winery choices in the neighborhood!
These vineyards often provide special offers for members, private tours, and virtual tasting options. Just as every wine connoisseur will have a preferred taste, every vineyard in Napa Valley will have something unique to offer. If a particular wine is desired and not on the list for tasting, guests can typically request the desired selection. There is nothing more romantic than enjoying a glass of wine against the stunning scenery Napa Valley has to offer. With such profound amenities, it is no wonder real estate in Napa County is a booming market.
Take a stroll downtown
The Downtown area of Napa Valley offers unlimited options for date night and is the perfect way to end a long day of exploring Napa houses for sale. Napa Valley is known for its Michelin-star restaurants, and Oxbow Public Market is also a staple of the area, as it offers a diverse selection of food from local vendors. When it comes to nightlife, Downtown Napa has plenty to offer. You can enjoy live music, visit the theater, appreciate sculptures on the
Napa Art Walk
, or simply enjoy cocktails while bar hopping.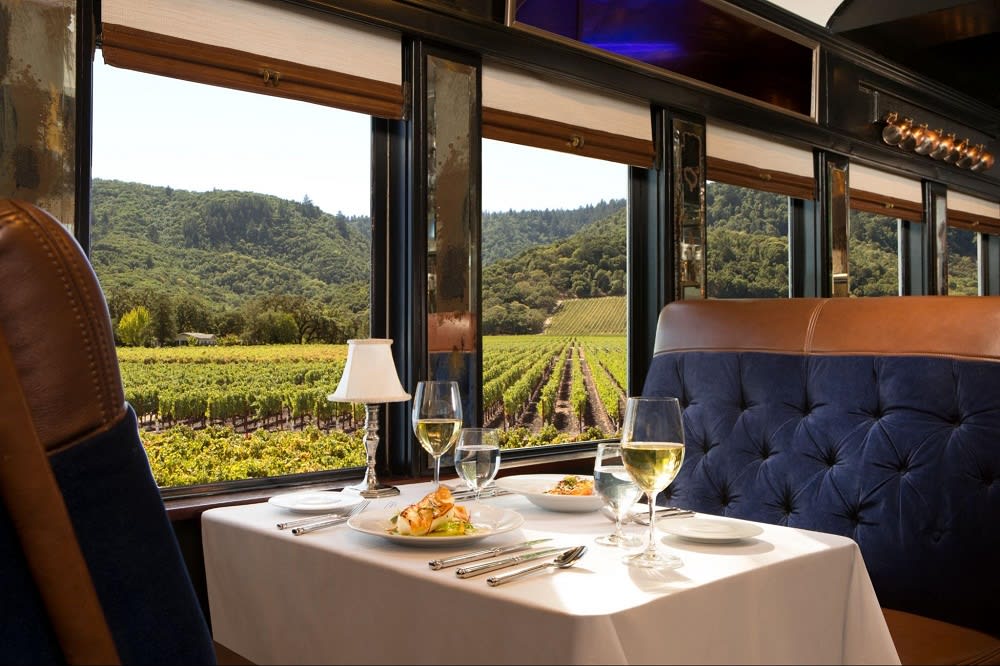 Downtown also houses the famous
Napa Valley Wine Train
, where you can explore the area while enjoying drinks and food on a train ride. It is a perfect date for any couple looking to discover the hidden gems of Napa County while enjoying gourmet meals. This excursion offers several ways to experience the area, including your choice of a Legacy Tour, a winery tour of Grgich Hills Estate, a murder mystery adventure, or even afternoon tea. With a handful of options for countryside exploration, the downtown area of Napa Valley has something for every couple.
Relax at the spa
If you and your partner are looking for both relaxing and exhilarating activities to partake in,
Yountville
— referred to as the "Heart of Napa Valley" — is the place to go. Yountville is full of luxury spas and wellness centers for couples looking to destress and connect.
The Estate
offers private couple spa suites, saunas, and outdoor jacuzzis. If you and your partner are looking for some excitement during your date night, book a once-in-a-lifetime experience with
Napa Valley Aloft
, one of the first hot air balloon companies in the area. With a variety of flight options, couples can book exclusive and private one-hour flights to enjoy one-on-one time overlooking the beauty that Yountville holds.
Whether you're looking for a place to vacation or are interested in becoming a local, Napa County is worth a visit. If you want to be a part of Napa Valley either permanently or as a consistent vacationer, contact trusted real estate agent
Mark Stornetta
today for more information.