With 11 state parks and over 50 regional parks, Sonoma County is filled with outdoor spaces to enjoy with family and friends. Whether you're into boating, camping, or horseback riding, Sonoma has a place for your last-minute summer and fall fun.

Just 50 miles off the coast of Sonoma are camping-friendly beaches, where you can build a tent or park an RV. Some are perfect for kayaking and others have spots for diving. But out of all of the area's outdoor activities, hiking and biking Sonoma's magnificent valleys are eternal favorites. Read on for 5 outdoor activities to do this fall in Sonoma.
Santa Rosa Creek Trail and Hiking
The Santa Rosa Creek Trail runs for 2.14 miles between Willowside Road and the City of Santa Rosa's Prince Memorial Greenway and terminates in downtown Santa Rosa. Popular all year round with walkers, joggers, and cyclists, this paved trail offers views of the waterway, farms, vineyards, and mountains.

As you walk along the trail, you'll notice the area's plentiful wildlife. The trail is home to many different species of birds, and also has views of cattle and horses grazing along the fields. The trail is open daily from sunrise to sunset.

In addition to the Santa Rosa Creek Trail, there are more hiking paths in the Santa Rosa area. Popular with residents and visitors alike, there are many great hikes to try ranging from easy to advanced.

The Loop at Spring Lake Regional Park is an easy hike for beginners - or for those that just want to take it easy on their walks. Tucked away in the rolling hills of Santa Rosa, the hiking trail sits on 320 acres of wilderness and is home to many wildlife species like fish and birds. The 2.3-mile trail circles the lake and other bodies of water, making it a charming hike that can be enjoyed by beginner and advanced hikers alike. Spring Lake connects to two other parks, Haworth Park and Trione-Annadel State Park, which offer more challenging trails.

The Western Trail at Taylor Mountain is located southeast of Santa Rosa and is considered a moderate to strenuous hike. At the trail's peak, you'll have views of all of central Sonoma including the Laguna de Santa Rosa, the Mayacamas Mountains, the Coast Range, and many other popular North Bay landmarks.

Taylor Mountain is home to many natural habitats like creeks, grasslands, and woodlands, which all support fauna like mountain lions, deer, foxes, California red-legged frogs, red-shouldered hawks, acorn woodpeckers, and many other species. The trail climbs steadily, but then gradually ascends the mountain until it intersects with the more rigorous Eastern Trail.

Other popular hiking trails in Santa Rosa include The North Sonoma Mountain Ridge Trail, Lawson Trail at Hood Mountain Regional Park, and Prince Memorial Greenway.
Boat Camping at Lake Sonoma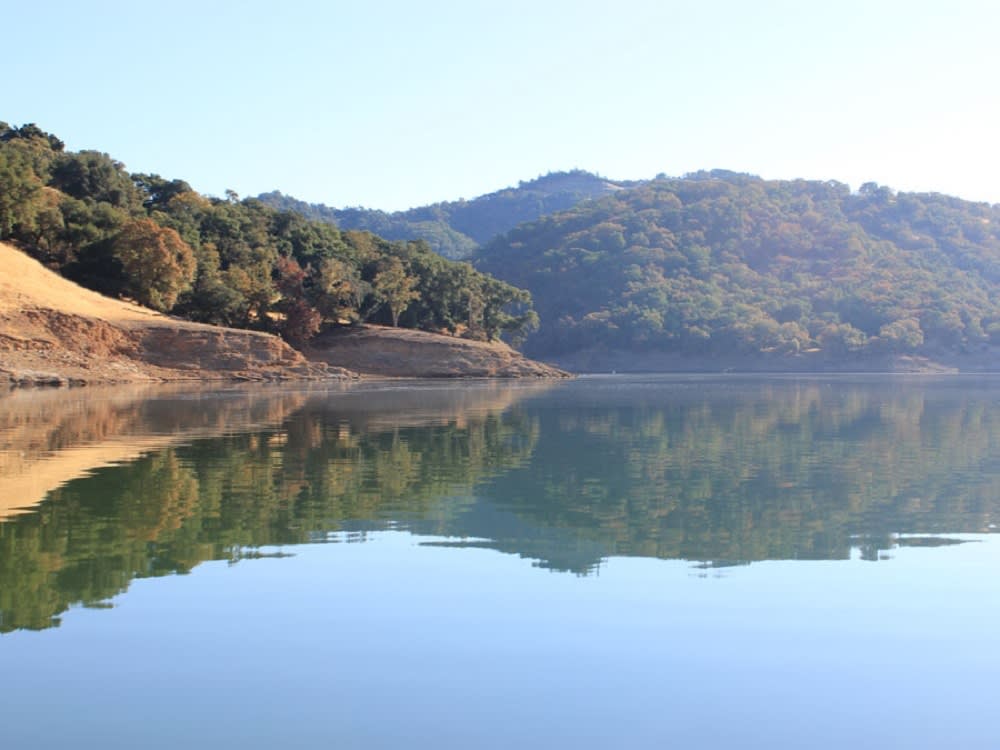 Photo credit: Sonoma County
Start your perfect day trip by piling your camping gear into a speedboat and getting away from it all. At the Lake Sonoma Recreation Area, you can bring your canoes, kayaks, and camping gear and camp out right on the lake. Offering 106 boat-in camping sites, the lake is surrounded by steep hills and naturally beautiful vineyards.

All boating sites are primitive and each has its own fire ring, picnic table, and lantern holder. The campsites are scattered all across the lake, allowing visitors the ability to get far away for recreational activities or stay in the proximity of other campers.

If you don't have a boat, no worries. You can always rent one and a variety of other watercraft from the Lake Sonoma Marina. Restrooms are available to all visitors, and even pets are allowed to stay. The only thing not provided at the campsites is water, so remember to bring plenty of water for your group!
Horseback Riding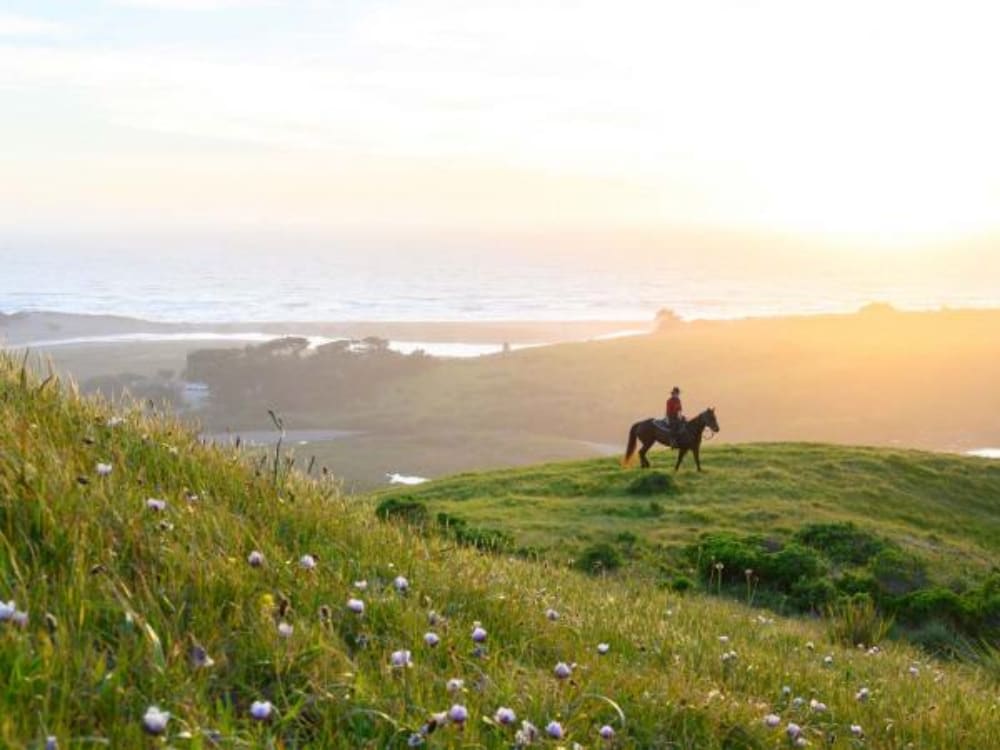 Photo credit: Sonoma County
Sonoma County is renowned as one of the best wine country horseback riding sites. Coastal parks and private ranches offer many opportunities to ride through Sonoma's hills, valleys, and dunes, and some riding experiences are offered along the beach. Enjoy a guided horseback ride at Jack London State Park, or ride your horse through the giant forests of Armstrong Redwoods State Natural Preserve.

Horseback riding can be done all year round, but the best time to go is during early fall. Depending on where you choose to ride, you'll encounter unique wildlife, deep woods, beautifully landscaped mountains, lakes, creeks, Pacific views, and much more.

Helen Putnam Regional Park sits on more than 200 acres of parkland and offers nearly six miles of horse trails, which take visitors through lush woods and toward beautiful ridgeline views. Here, you'll also find opportunities for lots of wildlife viewing, a gazebo, a picnic area, a pond for fishing, and a children's playground.

Another park that's perfect for riding is the 3,000-acre Sugarloaf Ridge State Park, home to the headwaters of Sonoma Creek. Many of its 25 miles of hiking trails are open to equestrians and bikers, and the area's plentiful wildlife includes deer, raccoons, and gray foxes. Sugarloaf's trailhead can accommodate 12 horse rigs; there's also a watering trough and hitching posts. If you head out on a clear day, you might even spot the Golden Gate Bridge from a distance at the summit of Bald Mountain.

Hood Mountain Regional Park is another great riding spot. However, it's not recommended for beginners – the terrain here is a bit rugged and can be challenging. At this park, you'll find trailer parking and a horse trough located a mile southeast of the Pythian Road trailhead. Other great parks for horseback riding include Salt Point State Park, Spring Lake Regional Park, Jack London State Historic Park, and Trione-Annadel State Park.
Hot Air Ballooning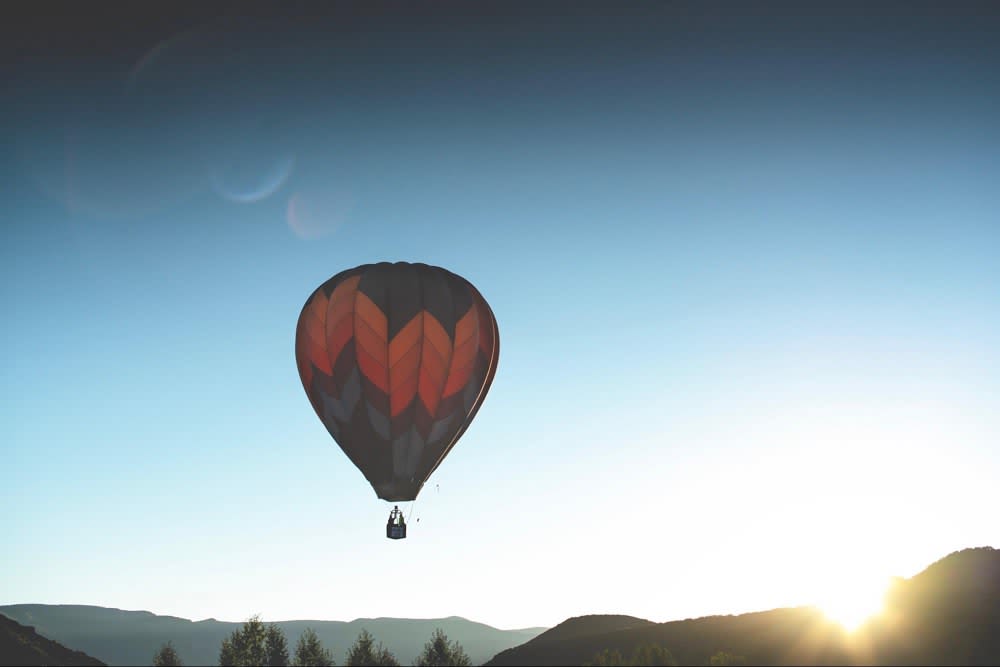 Up, up, and away! Enjoy stunning views of Sonoma County's valleys and mountains all while in a hot air balloon! Not only will you be treated to panoramic views from above, but you'll also likely spot movement from the wildlife below. As you continue to float above Sonoma, you'll drift over beautiful and stunning vineyards, fields with planted crops, and sparkling streams and creeks.

Speaking of vineyards, some wineries even offer hot-air ballooning packages! If you want to have a one-of-a-kind experience and a getaway to forever remember, then consider booking a hot air balloon package while enjoying a bottle of wine with your loved ones from above.

Most hot air balloon tours take place early in the morning, so consider bringing layers. The cool and moderate temperatures with light winds are not only pleasant for riders but are key weather conditions for successful take-off and landing.
Skydiving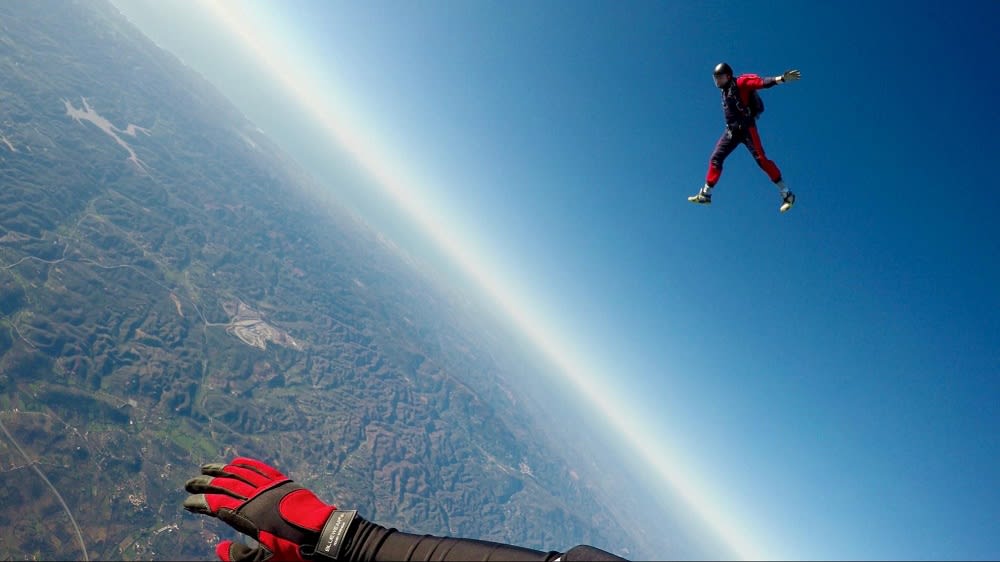 Dare to be brave! NorCal Skydiving offers the adventure of a lifetime. This outdoor activity is perfect for adrenaline junkies, as you'll have a chance to jump from more than two miles up and descend at over 100 miles per hour toward the Russian River. Staggering views from above include the Point Reyes National Seashore, California's largest natural lake, the San Francisco Bay Area, Napa Valley, and so much more.
Sportfishing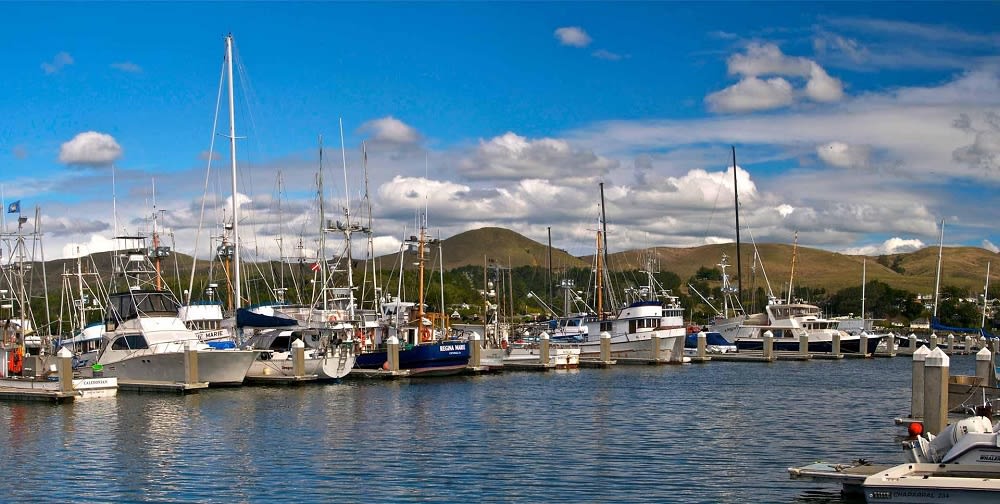 Photo credit: Sonoma County
Go fishing or get up close and personal with wildlife at Bodega Bay. Take a memorable fishing adventure with the kids and adventure for salmon, rockfish, crabs, tuna, and many other fish species. Whether you're after inland or ocean fishing, there are plenty of options for visitors.

North Bay Charters offers a 31-foot Grady-White, Express 305 that holds up to six passengers for ocean fishing trips. You can visit Tomales Bay, Point Reyes National Seashore, Sausalito, Shelter Cove, and other popular fishing destinations. Fishing gear is provided, but tour guides welcome guests to bring their own. North Bay Charters also offers coastal exploration, harbor cruises, inland sightseeing along the San Francisco Bay, and other fun opportunities.
Moving to Sonoma County?
If you're interested in Sonoma County real estate and want to make the leap, contact Mark Stornetta today. Mark serves many communities in Sonoma and Napa Valley and has decades of expertise in Sonoma County and Napa Valley real estate. Let Mark help you find the right home for you and your family.