Glen Ellen
Pastoral and equestrian, this quaint and charming town is ideal for those who wish to enjoy a peaceful lifestyle full of delicious eateries and outdoor excursion opportunities.

Start your day with a trip to Glen Ellen Village Market to pick up groceries and some ready-made food at the Breakfast Bar. Enjoy the many hiking paths and paved Valley of the Moon Trail of Sonoma Valley Regional Park, with its beautiful views, oaks, and redwood trees, and the adjacent Elizabeth Perrone Dog Park. Spend a sunny day at Sonoma Botanical Garden, observing various stunning flora that changes seasonally. Relish a world-class guided horseback riding venture through beautiful oak and redwood forests with Triple Creek Horse Outfit.

Get a taste of Sonoma's history, culture, and many fine dining opportunities with the 3-hour Walking Food, Wine & History Tour. You'll get the chance to sample delicious cheeses, olive oil, balsamic vinegar, and chocolate from locally treasured eateries and specialty shops. The American restaurant The Mill at Glen Ellen is a local favorite, featuring various sandwiches, steaks, and sweets. Pick up a chef-curated three-course meal or some artisanal dried fig compote or fig balsamic vinegar at neighborhood favorite The Fig Cafe. Foodies and folks with refined tastes are welcome with open arms in Glen Ellen.
Healdsburg
A charming suburb in Sonoma, Healdsburg is known best for having over 60 wineries and a luscious green landscape.

Stroll to the Healdsburg Farmers' Market on Saturday morning for some delectable Achadinha Cheese Company cheeses, juicy Dry Creek Peaches, and various fresh produce, meats, and artisanal offerings. Once your shopping is underway, soak up the rays and splash in the waters of Healdsburg Veterans Memorial Beach. Grab some charred octopus tacos and tuna tartare at Willi's Seafood Raw Bar to keep your day ocean-centric.

Take in lush grasslands and oak timberlands with a hike on the 155-acre Healdsburg Ridge Open Space Preserve. Once you've gotten your nature fix, grab a farm-to-table lunch of wood-fired pizza and take home a selection of salamis at Journeyman Meat Co.

Feast your eyes on an array of local art at one of the many art galleries available. Sip on superb wines while sampling cheeses and small bites at Williamson Wines. Or enjoy specialty Zinfandel and Italian wines with a classic tasting with Seghesio Family Vineyards. If you adore sunshine, artwork, nature trips, fabulous eateries, and vino, Healdsburg is the ideal place for you.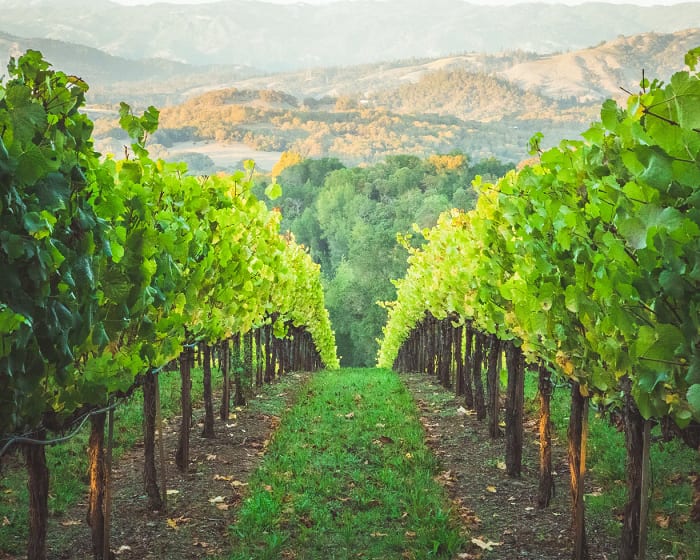 Kenwood
Lead a life of luxury while enjoying the finer things in the historic vineyard community of Kenwood. Established in 1904, Kunde Family Winery offers sustainable estate-grown wines, tastings, and club membership. Savor award-winning organic wines at Deerfield Ranch Winery, which specializes in wine blends. Take a break from wine tastings with an adventurous day of hiking or a camping getaway at Sugarloaf Park, featuring over 25 miles of trails and 47 family-friendly campsites.

Not a nature lover and prefer to be pampered instead? Head to the Mediterranean-style resort Kenwood Inn & Spa and unwind with a massage or private cabana experience. The Spa Terrace Private Cabana features a private terrace lounge, a couples-only spa tub, a bottle of sparkling wine, and everything you need for a relaxing getaway from the daily grind. Book a stay at the Inn and enjoy various amenities, including a complimentary Wine & Cheese Mini-Picnic, served daily!

For a casual dining experience without any lapse in quality, head to Palooza Brewery and Gastropub for a savory pulled pork sandwich and local draft beer. Enjoy an upscale brunch of raw oysters on the half shell and Dungeness crab eggs benedict at the local favorite, Salt & Stone. Wealthy visitors and residents with refined tastes will adore Kenwood's limitless luxury amenities.
Napa
The largest city in Napa Valley, Napa is known best for its plethora of wineries. Catch a sightseeing or wine-tasting tour to get an excellent idea of what Napa has to offer with Edge of the World Tours. Enjoy an intimate wine tasting of a great variety of sustainable premium vino with Fortunati Vineyards and Winery. Stop by J. Moss Wines for a wine tasting of five wines, or join their Wine Society to get a select variety of six or twelve bottles shipped directly to your home. Take a break from your winery ventures to hit the green of Silverado Resort's two championship golf courses. Eagle Vines Golf Club provides the best of both worlds, with estate-grown wines and golf opportunities.

Spending a day outdoors bonding with your family is easy in Napa's countless parks. Support your community by doing your grocery shopping at the Napa Farmers Market, featuring over 100 vendors for all your farm-fresh necessities. One of many eateries to break bread, The Dutch Door serves up locally sourced and sustainable grub to Napa residents and visitors. Revel in the gorgeous vineyards, outdoor recreation, and delicious dining options in Napa.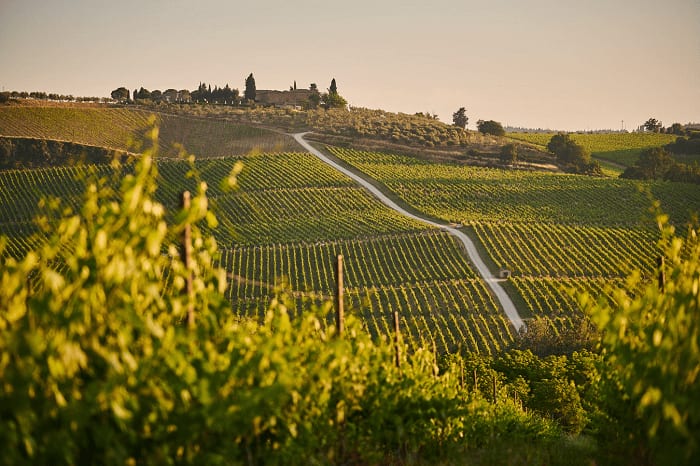 Sonoma
A small town with a rich history, Sonoma is located in the Sonoma Valley vineyard region's heart. Valley of the Moon Winery has been offering affordable, high-quality wines fit for any occasion since 1863. Get a brief history lesson with tasting flights of estate pinot noirs and chardonnays at The Adobe, established in 1842. For a different wine-tasting experience, head to Bartholomew Estate Vineyards and Winery for a stunning outdoor sampling of organic wine offerings and a stroll through the beautiful, historic Bartholomew Park.

Spend Friday mornings shopping with your neighbors at the Sonoma Valley Certified Farmers Market, featuring various local farms, processors, and artisanal vendors. Spend the day kicking around a soccer ball with your family or hiking the 2.5 miles of trails lined with oak and bay trees at Maxwell Farms Regional Park, featuring the Macdougald Skateboard Park and the Valley of the Moon Boys & Girls Club. Sonoma Valley Museum of Art brings culture and education to the community with various art exhibitions and programs, such as the Summer Studio Arts Camp for children ages 6-14. Sonoma is a haven for wine enthusiasts as well as a great place to raise a family.
St. Helena
St. Helena is a small suburban town with the allure of wine country with many vineyards, fine dining options, and family-friendly attractions to boot. Visit Bale Grist Mill State Historic Park's historic site to walk its many trails, enjoy a family picnic, or learn about its rich history through a family program or guided tour. History is made both fun and educational for kids with hands-on pop-up geysers and model trains at Sharpsteen Museum.

Grab some buttered popcorn and a glass of Napa Valley wine and watch some independent and critically acclaimed films with the fam at Cameo Cinema. Take a self-guided Walk & Wine tour through gorgeous vineyards followed by wine and food pairings at Clif Family Winery. Revel in the fantastic hand-crafted wines of the small-scale winery Charter Oak Winery. Get a taste of local vineyards, farms, and ranches with the culinary fares of Farmstead Restaurant.

It's no secret that kids love pizza, so grab an extra-large California pie for family game night at That Pizza Place. If you're looking for a beautiful community to raise children with Napa Valley charm, look no further than St. Helena.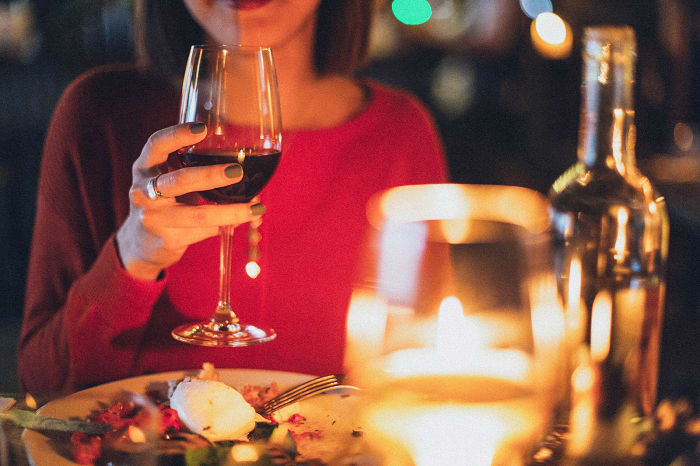 Santa Rosa
Enjoy the balanced mix of the urban and suburban feel of Santa Rosa. Much like most neighborhoods in Napa Valley, this city has many fabulous vineyards to explore. With their 2016 cabernet sauvignon featured in Sonoma Magazine's 2020 Top 100 Wines, be sure to add Aldina Vineyards to your must-visit list. Inspiration Vineyards has a vast selection of wine, and food pairing menus, including the Winemaker Lunch Menu, featuring a roasted beet salad with goat cheese and chocolate cream puffs with strawberries.

Nightlife is an easy find in Santa Rosa, with many wine bars, pubs, and dining options. For a low-key night out with your buddies, head to Flagship Taproom for some brews and wings. Tasty cocktails and comforting eats like housemade sausage, wood-fired pizza, and lobster mac 'n cheese are accessible at Jackson's Bar and Oven. Get dressed up and ready for date night at French La Gare Restaurant. It is easy to achieve active nightlife while relaxing in natural settings and wineries in charming Santa Rosa.
Petaluma
An up-and-coming neighborhood a quick 37 miles from San Francisco, Petaluma is an ideal destination with proximity to city offerings and vineyards, plus many local parks and hiking trails.

Petaluma Wildlife & Natural Science Museum operates on the idea that high school kids learn best when given freedom and responsibility and offers students challenging courses in wildlife biology, museum management, and much more. The museum holds a Summer Camp program for kids ages 5-12 with field games, gardening, nature-based arts and crafts, and so many other enrichment activities for their growing minds.

Getting outdoors with your family and friends has never been easier, as Petaluma has over fifty parks available to residents. The Helen Putnam Regional Park features equestrian trails, hiking, fishing, and other family-friendly amenities. Fabulous pizza, wine, and beer options make Hank's a fantastic dinner option for the whole family. Petaluma is a beautiful destination for nature enthusiasts and families who appreciate the ability to travel close to Napa Valley's wineries and unique features.

Exemplary wineries are just the tip of the iceberg when it comes to life in Sonoma Valley. When you're ready to relocate and find your perfect Sonoma Valley home, give Mark Stornetta a call.